Top 6 Things to Pay Attention to on a Test Drive
If you're in the market for a new car or truck and have done the research to narrow down the field of potentials to a few possibilities, the next important step in the buying process is to take them on a test drive. This is where you'll be able to determine if everything you've read about translates to where it matters most; on the road with you sitting comfortably behind the wheel.
Which features and options are most important to you?
Before you visit Dealerships it's a good idea to prioritize which features are most important to make sure the vehicle you're offered to test drive is properly equipped. For example, if you're in the market for a mini-van and need to have access to the second and third rows, you'll want to test out the seats to see how easily they flip, fold and slide for easy exit and entry for passengers. Alternatively, if it's configurable storage space you need, check to see if the seats can be easily removed or folded into the floor to create extra storage space.
Tip: The 2015 Toyota Sienna comes equipped with an available 2nd row centre seat that increases the capacity from 7 to 8 passengers. It also has a power folding 3rd row seat that tucks away under the floor to allow for more cargo space; a few convenience features worthy of consideration for mini-van enthusiasts.
We've separated the main categories of vehicle features into 6 groups to help you rate them in order of importance and personal preference.
1. Outer and inner appearance
How important is the vehicle's outer and inner appearance to you? Do you care what colour it is or how your friends and family will react to it when you take it over to show them after you've bought it? Are you looking to impress with style, design and brand name or is safety, comfort and performance more important than how it looks?
Tip: What your car colour says about you
2. Ride and handling
How does it handle on a city street in stop and go traffic, the highway or going around a corner? When you get on the highway does the engine have enough torque to help you merge into speeding traffic easily? How does the steering feel when you round the corner? Does the suspension have some give or are rough roads and speed bumps going to make you hit your head on the ceiling? How high do the rpm's rev when going up a steep hill? How do the brakes feel?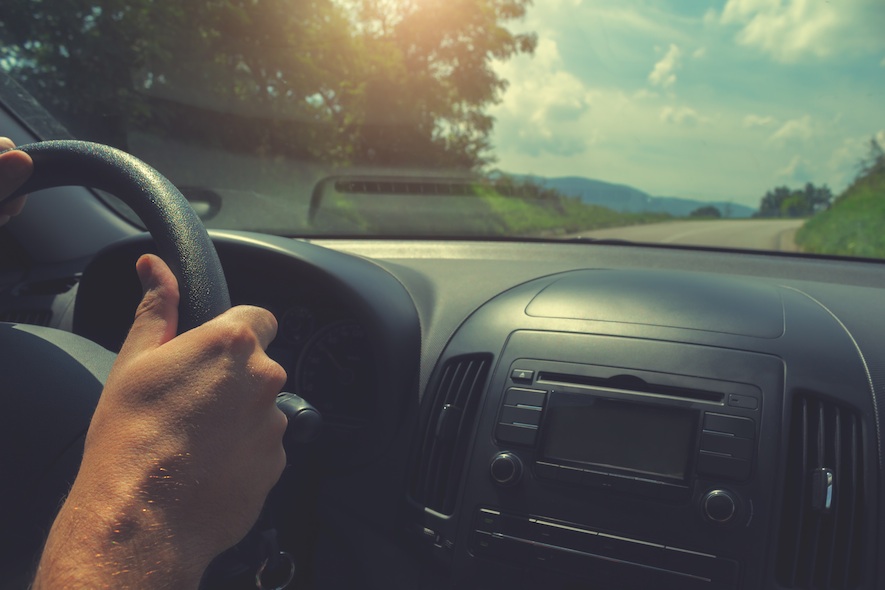 Tip: If you use a truck for work hauling payloads or trailers you may want to check out the all new 2016 Nissan Titan which will debut later in 2015. It boasts a bigger frame, more towing and payload capacity as well as a new, heavier duty suspension to improve ride and handling.
3. Safety
There are a few components to a vehicle's safety story you'll want to consider before, during and after the test drive.
Before: You can check the vehicle's crash test ratings and performance (crash worthiness) with the IIHS (Insurance Institute for Highway Safety). Additionally, Consumer Reports offer an advanced safety system index by vehicle brand which includes features like back-up cameras, forward collision warnings, blind spot and lane departure warning systems.
During: Have the salesperson point out the location and quantity of standard versus optional airbags. Aside from the dual front airbag systems (standard equipment on all vehicles) some brands include additional airbags and some do not. The 2015 Kia Soul adds dual front seat mounted airbags and full-length side curtain airbags as standard equipment, which will protect the driver and passenger's torso and head in case of a side collision.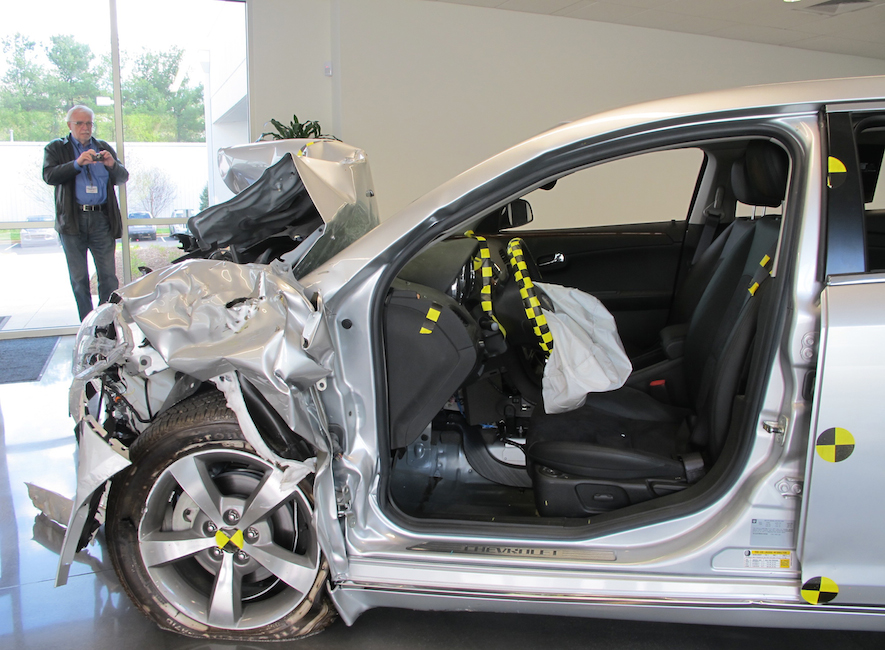 After: Think about how your visibility was while you drove the vehicle. Were you able to adjust the rear view and side view mirrors to gain a comfortable level of visibility around the car? How was the blind spot? Did the windows provide for enough visibility? Could you easily reach the gas and brake pedals? Did the car feel solid when you drove it?
RELATED: IIHS Crashing cars for safety's sake 
4. Performance and technology
Generally speaking, performance translates to power and you'll want your new vehicle to be able to live up to what you're going to ask it to do during the time you'll own it. The new truck you're dreaming about may look awesome but does it have adequate horsepower and torque to pull your toys? Buying an underpowered vehicle for your needs can cost you more in wear, tear and fuel consumption in the long run than investing in a bigger engine with more power up front. I made the mistake of purchasing an AWD SUV with a small 4-cylinder engine a few years ago. The power to weight ratio wasn't appropriate for the amount of driving I was doing and the engine needed frequent trips to the service department for repairs by year 3 and 140,000km on the odometer.
5. Quality and craftsmanship
How do you measure quality? Is it the thickness of the padding in the seats, the materials used to trim the door and dash, the amount of plastic vs. leather, the touch of a knob, switch, lever or handle? How does the door sound when you close it? Is there wind noise sneaking through the gaps while you're on the highway? How are the wiper blades – do they look durable or like they'll wear out after a few rain storms? Check under the hood for the type of strut it has: refilling your wiper fluid is easy with a gas strut but can be a pain with a manual rod. The same can be said for the trunk hinges: Are they mounted outside of the trunk leaving the entire space for cargo or does the elbow brackets come down into the trunk where they might crush your eggs and reduce space?
6. Comfort and convenience
While you sit in the driver's seat take note of what's around you and how easy it is to reach and operate your favourite features. Is the interior intuitive? How does the seat feel? Is there a centre armrest with storage? Will the cup holders adequately hold your morning extra large double-double? Can you adjust the height of the seat belt so it rests comfortably across your torso and not across your neck? Can you reach the knobs and dials on the HVAC and infotainment systems? Is there an automatic trunk release feature available from the key fob? An extra power outlet in the back seat for passengers? Does the steering wheel tilt or adjust to accommodate your body type? Is your phone compatible with the onboard electronics system?
RELATED: Tame your Road Rage with these 10 tips to a Comfier Commute
Test drives give car buyers an opportunity to try before they buy, so take your time, ask lots of questions, try out everything and imagine it in your life for the next several years. Do you love it? Can you see it in your life at the cottage, at the cabin, going to and from work and going to hockey practice? If you can picture it integrated into your lifestyle and feel excited at the thought of where you and your new horse on wheels will take you, it's time to negotiate price and take it home.